Back to Projects
Building a Better Batesville Recreation Expansion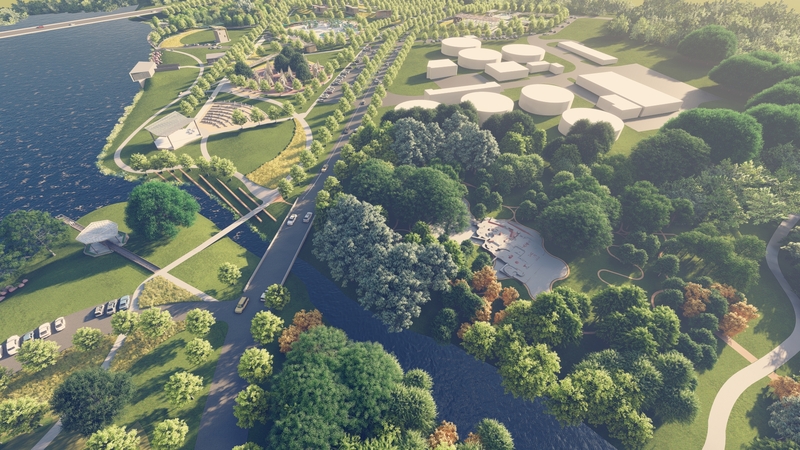 In August 2023, Batesville voters elected to improve recreation and water infrastructure through a special election. The Building a Better Batesville campaign has emphasized the importance of improving the quality of life in our community to attract and keep talented individuals, which is crucial for economic competitiveness.
During the remainder of 2023, we will continue to refine plans for a signature Riverside Park and Downtown Plaza, aiming to benefit all residents. The initial master plan focuses on enhancing parks and recreation facilities to offer more social and recreational options, with an emphasis on the historical ecological significance of the White River. Input from community stakeholders and subject matter experts will ensure that recreation areas and facilities are tailored to meet the needs of users, offering upgraded amenities like playgrounds, sports courts, trails, picnic areas, and natural habitats.

Our Approach
We have several exciting projects in the pipeline and need a variety of perspectives aimed at enhancing our quality of life, fostering inclusivity, and promoting recreation and culture.
We are thrilled to invite community stakeholders and subject matter experts to be part of a transformative journey in our community's development. There are currently two different ways to engage:
Community Presentation & Feedback Form
Advisory Teams Applications
To make these projects a success, we are assembling multiple Advisory Teams.
Apply to serve
on an Advisory Team by October 9, 2023. Team members will be notified of appointment by October 13, 2023. The Advisory process will begin the week of October 23 and conclude when teams have thoroughly reviewed all community feedback, worked through the process, and defined a final scope for their project(s).
---
Advisory Teams

Get Involved