Guest Blogger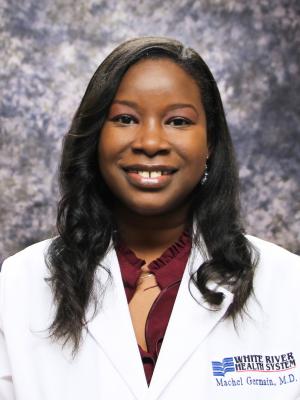 Machel Germain
Internal Medicine Resident
White River Medical Center
"Arkansas?! Why Arkansas?" "You're moving to the boondocks?!" "What in the world is out there?" These were just a few of the many questions I received when I announced to family and friends that I was moving to Arkansas. Growing up in Orlando, and living near Chicago for the past few years, the city life was what we were used to. When we were considering moving none of my friends or family knew much about Arkansas. They seemed to have a preconceived notion that it was a rural place with nothing but hillbillies and farmers. I knew that these were just exaggerated claims of a place that they have never been too or really knew anything about.
I'd been to Arkansas before, once. The day of my interview. The experience I had for just that one day intrigued me, specifically in Batesville. Yes, it might be considered "rural", but the community appeared strong and robust. As for the people, they were the most genuinely nice people I had ever met. From the choices I had to complete my physician residency training, for some strange reason, my heart pulled me towards Batesville. As this would be a life altering decision, I prayed about it fervently.
I moved to Batesville nearly a month before my official start date. Wanting to use that time "wisely" by settling in and reviewing some medical material -- so that I would feel more prepared for my first day, I hit the books hard. Well… maybe not hard enough. I was easily persuaded by Netflix and the bed called out to me frequently. I figured it was the best time to rack in some sleep since I probably wouldn't be getting much of it when I start my residency training. My husband, Claudel, stayed in Chicago to finish up some things with his previous job while my son, Jeremiah, was with my parents in Orlando. So aside from all this "free time" on my hands, I was missing my family dearly. I spent a few days exploring the town of Batesville and met such wonderful people who helped me in so many ways. I was pleasantly surprised by how welcoming the people were and I have developed some lasting friendships with the people of this town.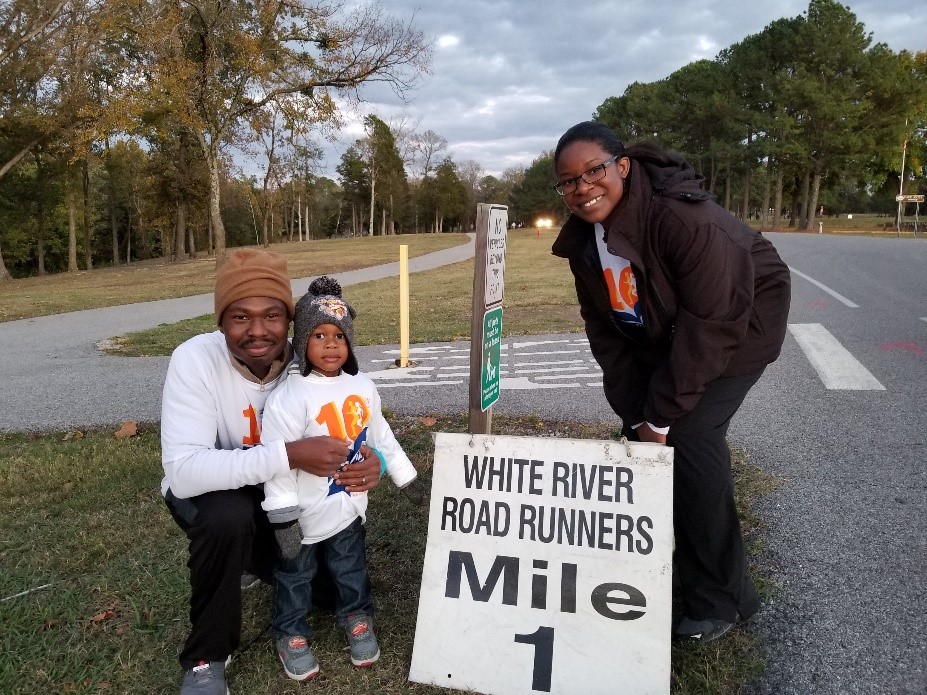 My family and I participating in a 5K at WRMC last fall. My son ran a mile nonstop!
Unfortunately, all this free time came to an end. It was the night before my first official day on wards (an intense inpatient rotation) and I received "sign-out", a brief summary on all my patients, of what's going on each of them and the expected plans of care. I briefly reviewed some of the medical conditions in order to be more prepared. I had absolutely no idea what to expect. Then, my first day began and it literally went by as a blur. It wasn't too bad, or so I thought. I saw my patients, we discussed and formulated a plan, and implemented each plan and I spent the remainder of the day figuring out the electronic medical record system in order to document what was done, or needed to be done. The second day went by and I just continued to do what I needed to do in order to get by. I was jotting down topics that I felt like I needed to "review," as they were important elements on the basis of my patients' management. I say review in a sense that they were topics I already knew about but had to refresh my memory on. In reality, a majority of the conditions were things I never even heard of! That list began growing very long, very quickly, and I didn't even have time to review the items from the previous day.
I survived into my third day, and that's when everything finally hit me like a ton of bricks. I was getting frustrated and upset with myself. Yes, residency training for physicians is a time for experience and learning, however, I felt like the majority of things were information that I was supposed to have already known.
What the heck is this procalcitonin stuff that everybody keeps talking about?
Why did I not know about the treatment regimen for systolic vs diastolic heart failure?
Why was I not able to recall the mechanism of x, y, and z?
And why is it that it's the middle of the night and I'm still at the hospital?!
I knew beforehand that residency training was not going to be all fun and games. I knew, and expected to work long, hard hours. However, I was not satisfied with my performance. I felt extremely inadequate as I wasn't able to answer the questions my attending physician (supervisor) asked of me. I finally signed off on my last note for that day and proceeded to make my way out of the hospital and head home. I was parked clear across the other side of the hospital (I had no idea at the time there was a closer parking spot) and as I made my way down those halls, I did everything I could to keep myself together. It was a "good" day today, but why was I so upset with myself? I barely made it out the back entrance before tears began pouring out my eyes. Then, I became even more upset just because I wasn't able to control those tears, which inevitably led to more tears. I felt like I had failed. I was so frustrated. Frustrated in the sense that I didn't know what I thought I was supposed to know. Frustrated in the fact that I wasn't as efficient as I expected myself to be.
I called my husband -- who was in Chicago at the time -- and laid all my woes upon him. He said, "I think you're being a little hard on yourself unnecessarily. You do know that you literally just started? You're not supposed to know everything. That's why you're there, to learn." Although he was right, I had a hard time accepting it. I spoke with a friend who had recently finished her residency training and also laid my woes upon her, confiding in her how inadequate I felt, and that I may not be smart enough to do this residency thing. She said, "Girl, I cried on my very first day. You'll be fine."
Was I the only one that felt so overwhelmed? Was I the only one that never heard of the word "procalcitonin" before? Maybe I should talk to some of my fellow residents and get their perspective on things. After all, we became a brand new family at the start of all this. Without any prompting, one of my peers nudged me aside and said, "Hey, I'm not going to lie but when I first heard them talking about procalcitonin, I had no idea what that was." My jaw dropped. I'm not alone! My fears and frustrations were shared among some of my peers. My husband was right, at least this time! No one goes into residency knowing everything. They call it residency training for a reason. It is to build experience, to build knowledge, to develop and acquire skills that will be imperative in future practice.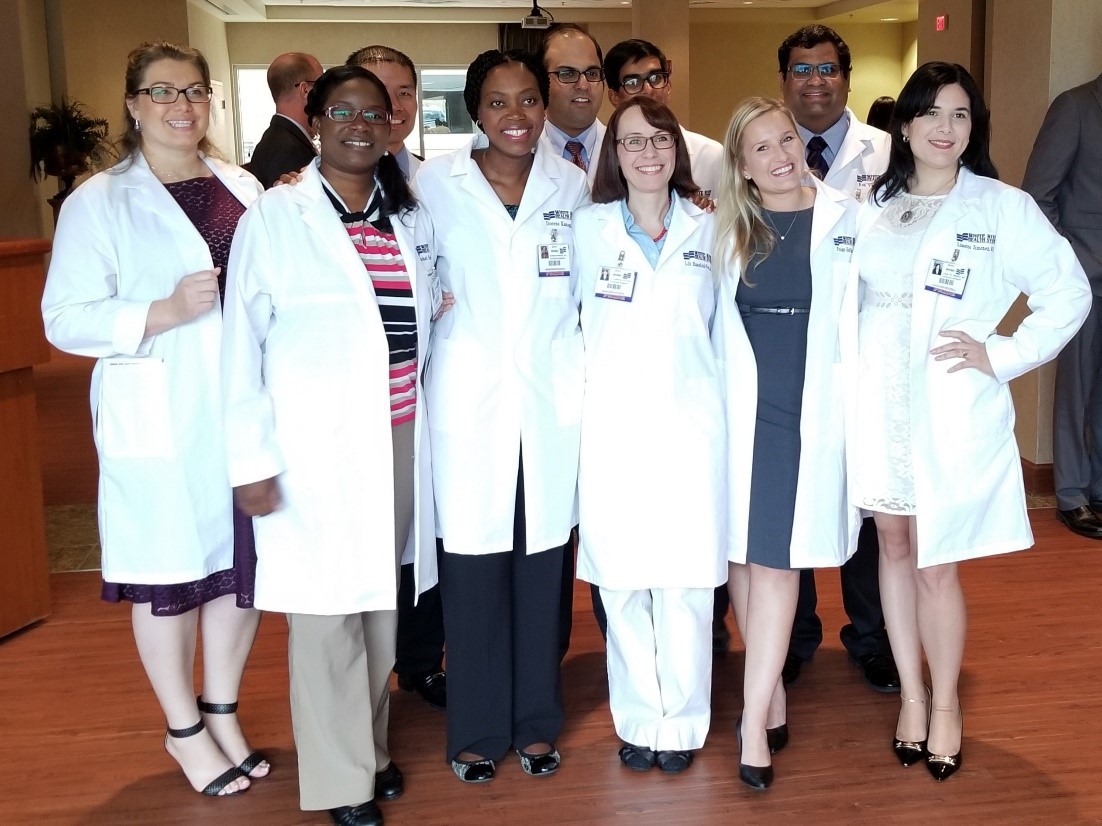 My 2nd family; WRMC Internal Medicine Residents Class of 2020.

From that point on, I changed gears. Rather than beingfrustrated that I didn't know something, I used that opportunity as a learningexperience. I read more, I researched more, and I talked to my patients more. Ina matter of weeks that has now led to several months, not only did I learn somuch, but I realized that there's still so much more to learn and this isexactly what residency training for physicians is all about. It's a dailyprocess, and I have three years to do it.
My perspective at the beginning was all wrong. Once Ichanged that perspective, it opened up my heart and my mind to what originallycaptivated me towards medicine and allowed me to thoroughly enjoy a field thatwill be my life's work. This experience hasalso expanded beyond medicine itself. The people of this community have openedmy eyes to what's really out there. It has allowed me to focus on individualsas whole people, not as "patients". Their lifestyles, their families, theirhistory; I enjoy getting to know various people of all walks of life. This hasallowed me to develop lasting rapport.
I love the people I work with, I love the people I take careof, and I love the experience behind it all. I look forward to each day thatcomes as I search to learn something new. With that being said, I am happy toreport that I now know what procalcitonin is, among lots of other things. Incase you were wondering, it's a marker of inflammation that can be used on thebasis of bacterial infections and its severity. This journey, although tough,has been quite rewarding and I look forward to the upcoming years. I am sofortunate to be part of this community and can't wait to see what lies ahead.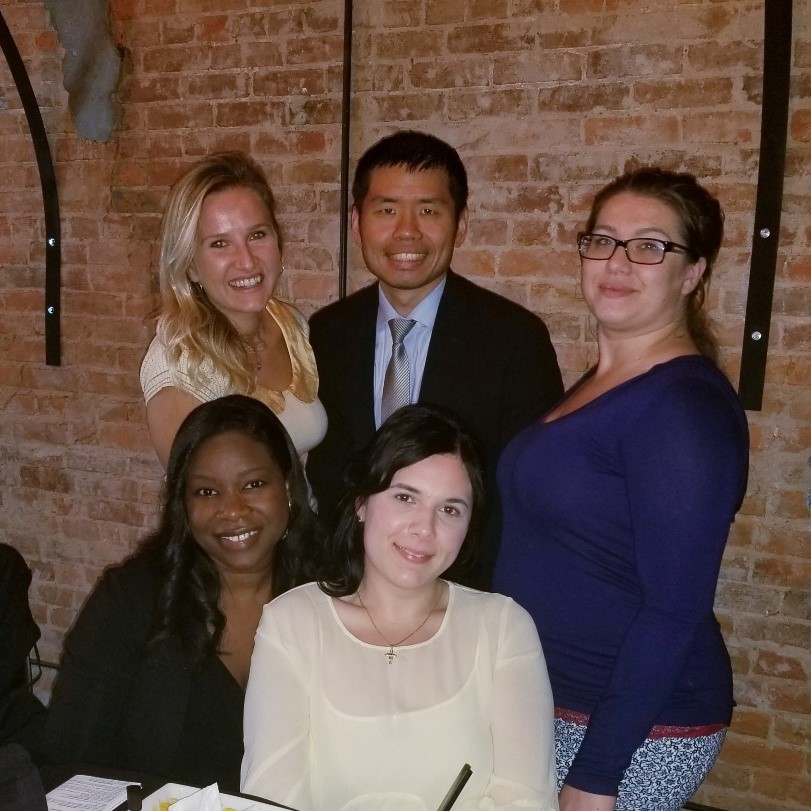 Enjoying a night on the town with fellow residents.